SERVICES
For when you just need more
Sometimes your agency has special needs such as campaigns or new programs and initiatives. Station Four has developers, designers, marketers and strategists ready to help take things to the next level.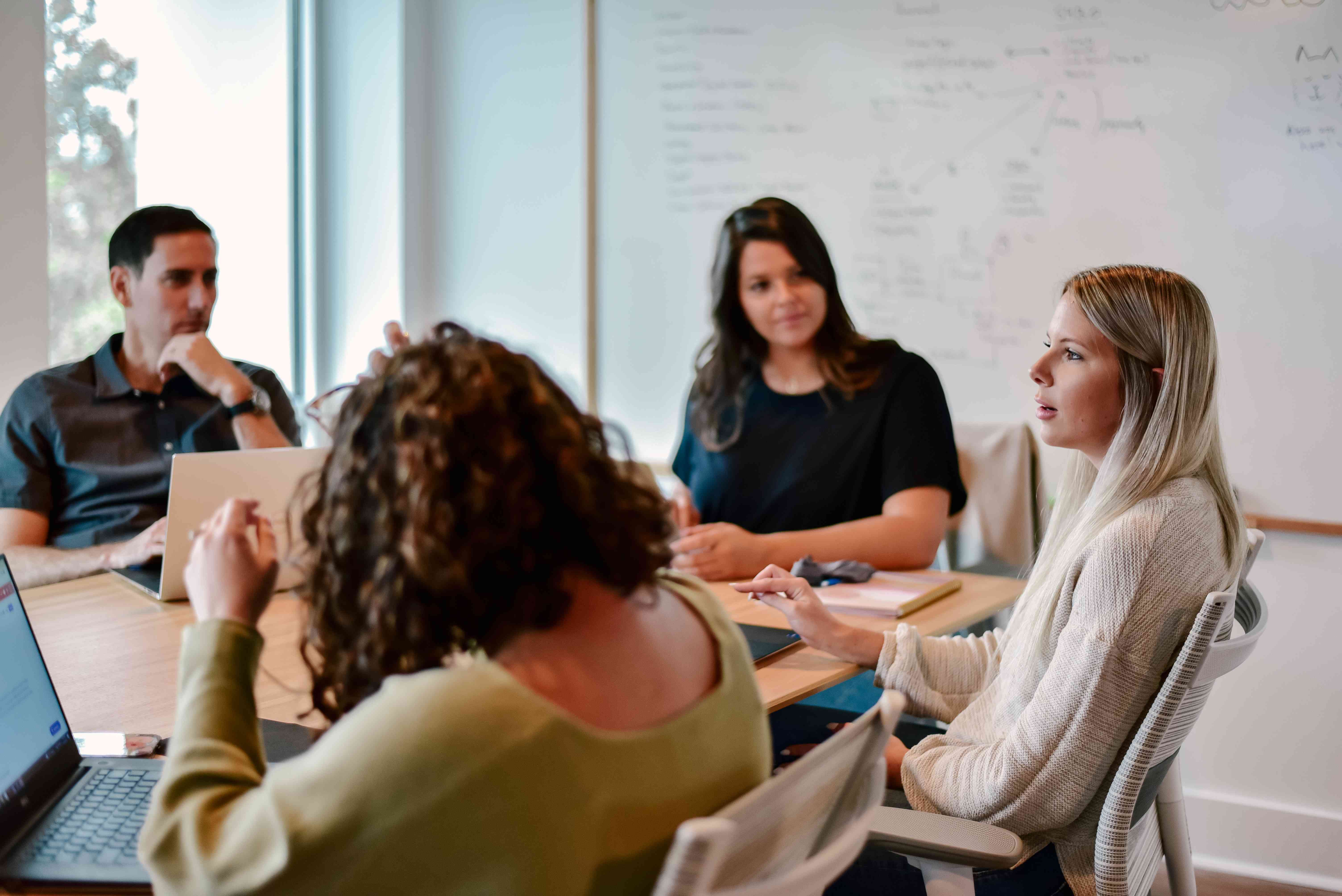 Digital Strategy

Website Design

Software Development

ADA Accessibility
We start with a well-thought-out plan to ensure our output achieves initial goals and adapts to new ones along the way.
From discovery and product roadmaps to digital marketing strategy, you'll quickly find that Station Four is not a one-size-fits-all marketing agency. Your brand doesn't belong in a box - and that's where we come in.
Design IS Communication
More customer information, better access to schedules, more traffic for a new sub-brand or initiative—whatever the metric, we ensure it stays top of mind during the design process. This aligns with our results-first philosophy: that a design is created is created with a specific and almost always quantifiable goal, and the attainment of that goal, not solely the aesthetic of the finished product, is the true benchmark for success.
The Proper Solution
Form follows function, and we possess an uncanny ability to design software solutions around business objectives. We know that first and foremost, our solutions must address the core issues at hand, and good software is based on good foundations. Our approach is collaborative and agile, and we work closely with clients every step of the way from the very beginning.
Access to transit, for all
Accessibility is a core tenant of everything that we do. Our mission is to unify transit agencies large and small and provide a set of standards for public transportation that can provide reliable results. All of our user interfaces are tested and guaranteed to be ADA-accessible. If you need to ensure compliance across all of your systems, we can help. We offer ADA consulting and site customizations, monitoring, and testing services for ongoing content creation that may cause your site to fall out of compliance as time goes on.
Our Philosophy
Station Four approaches work from a strategic standpoint. Our decades of experience has yielded a unique process to help your transit agency operate at full speed.
STRATEGY
Informed, knowledgeable and experienced.
DESIGN
To do or plan with a specific purpose or intention in mind.
BUILD
Our integrated team can do anything we set our minds to.
GROW
Let the data do the talking. Real growth comes in increments. Refine & repeat.
PLATFORM CUSTOMIZATIONS
Your agency is unique
For mid-size or larger transit agencies, Station Four's team of specialists can work with you to ensure that the system can be optimized to fit your needs. We'll consult with you to make modifications to the platform so that you don't have to change your systems and tools due to limitations of the platform.
Stay up to date with eTransit
Stay up to date on eTransit, our thoughts on marketing technology and public transportation, and receive updates when we make platform upgrades.
Modern Marketing for Mass Transit